Why do teachers love Levebee?
Teachers use Levebee in their classrooms to engage students, capture their imagination and inspire them to learn. Children become genuinely interested in completing exercises and, as Hana Hruba put it, " are busy as bees." :) 
What else do teachers like about Levebee?
  Access to students' results
After students complete their tasks in the app, Levebee asks them how difficult the given exercise was and makes note of their results.
Teachers
can later
access the results
table and find out how much time it took for the student to do a given exercise, if they did it correctly, what was the difficulty of the exercise, the student's opinion and much more. Additionally, teachers are presented with
a chart portraying
when and
how much students studied
. It particularly comes in handy when teachers check students' homework assignments.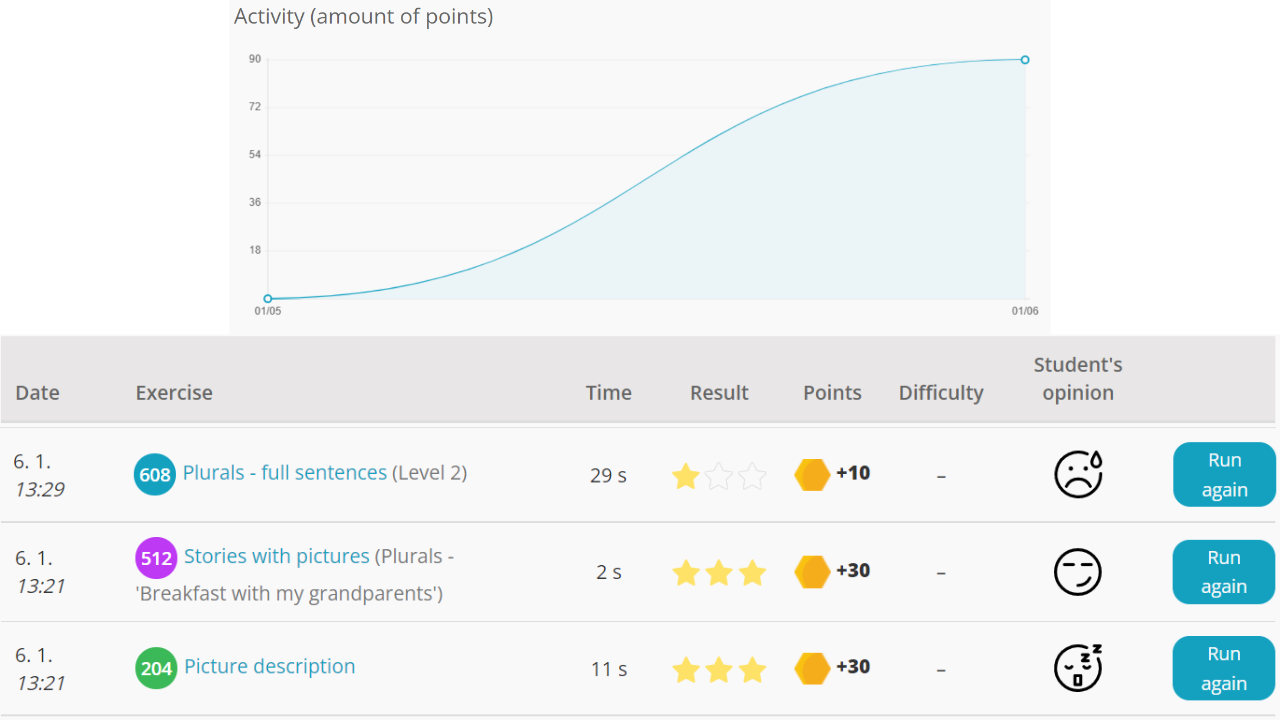 PIN codes
PIN codes were created to
give students access to the app on separate devices without wasting time on registering
and logging in. The only person who needs to be logged in is the teacher. Teachers go to the section 'one-time student's login' where they get a list of PIN codes assigned for 90 minutes to each student. Students then go to www.levebee.com/one-time-login and type in a PIN provided by their teacher. They are immediately redirected to a list of exercises in the app.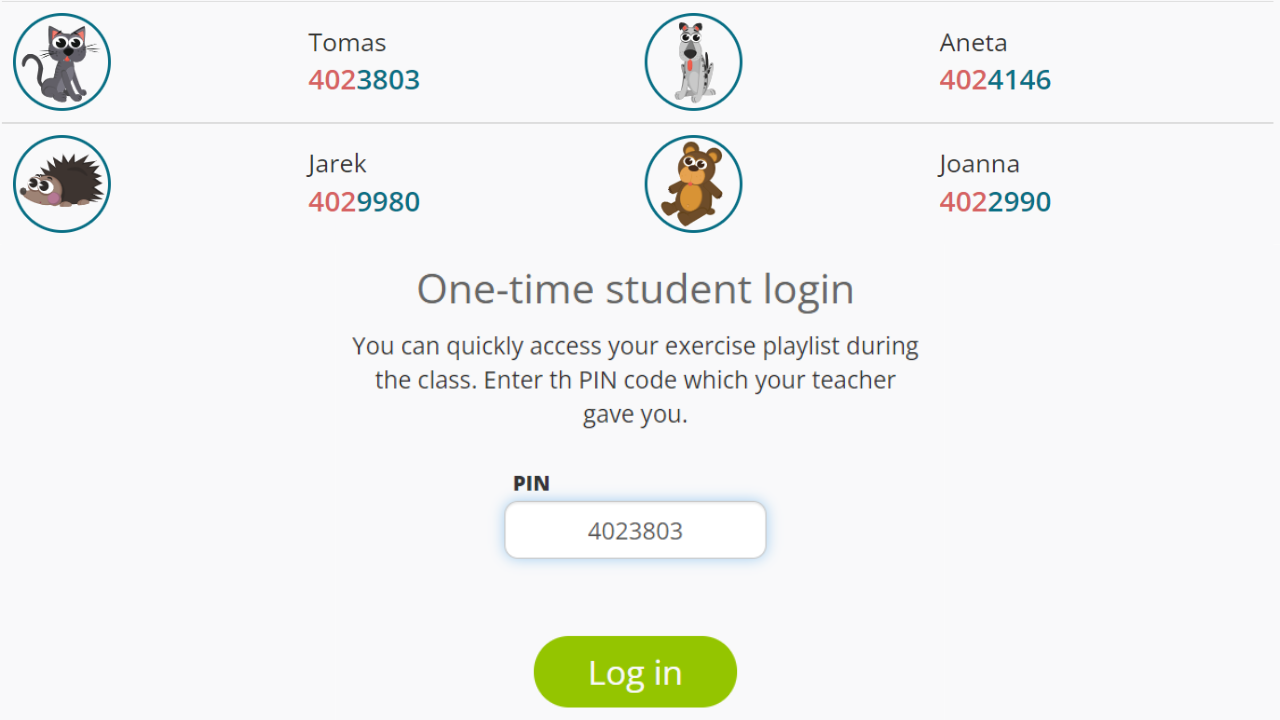 Custom exercises
Levebee offers many exercises and various options which help adjust every single exercise to the individual needs of students. If teachers, however, would like to customise their materials even more, they can
create their own exercises
in the app. There are many templates for
games, quizzes, reading assignments, match-ups
etc. to choose from. Teachers may select recordings, texts, as well as images, from Levebee's vast database or add their own texts to create custom exercises. Activities can then be assigned to individual students or groups.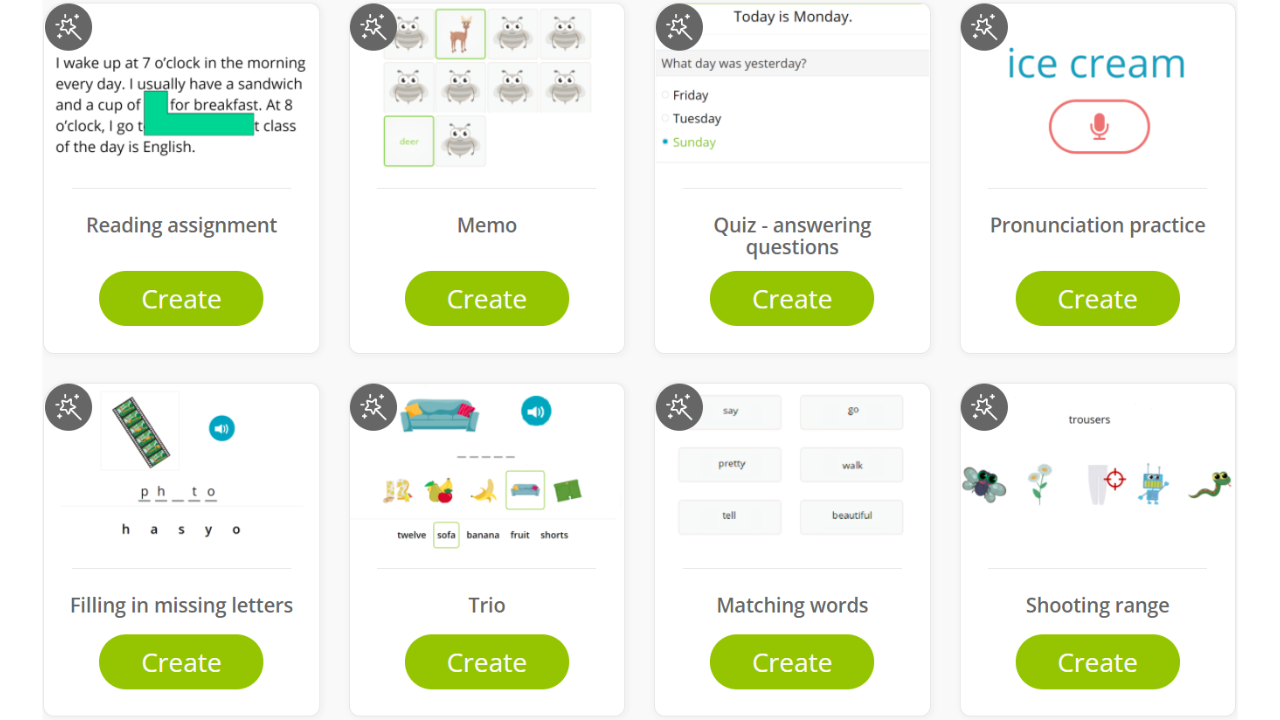 Homework assignments
Exercises in Levebee can also be used as homework assignments. It takes only a few clicks to assign exercises to individual students as well as whole classes. Teachers can easily
keep track of students' progress
by accessing their results. The app gives students instant feedback so that
teachers don't have to check students' assignments
on their own. Children are eager to practise with Levebee at home thanks to the motivation system of collecting points, praises, stickers etc.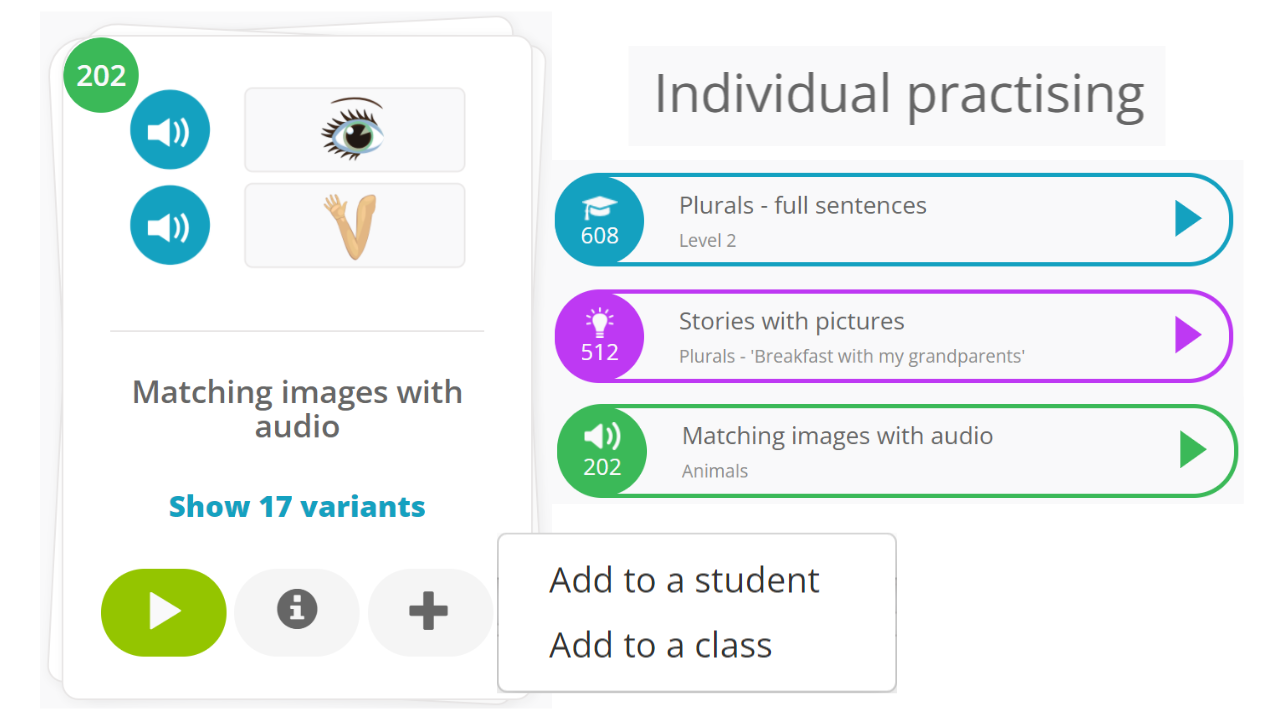 Availability on various devices
The app can be
accessed on various devices
so that all students can use the app in the classroom on their own. Students can practise on their
phones, tablets, laptops
and
computers
. Teachers may also use a
projector
or an
interactive board
if they wish to practise one exercise with the whole group of students at once.
See it for yourself! Gain unlimited access for free by starting your trial period. Click on the button below to find out more: